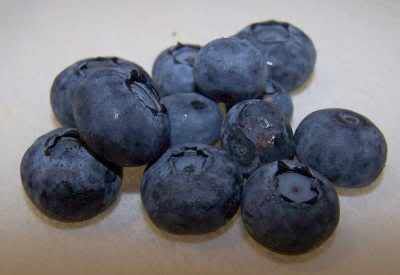 Crazy couple of upcoming days so no time to blog but wanted to remind you all of the Blueberry Shindig. Jim's book is wonderful and I look forward to hearing him speak.
My biggest dilemma is not stage fright, but finding something blue to wear from my closet of black!
1 1/4 hours to fit in all this??? It's definitely going to be over-the-top! Hope to see ya there!
Roanoke, VA - A blueberry extravaganza! Perhaps Roanoke Public
Libraries has gone a little over-the-top with this one! How are we
going to fit all of the following into a 1 ¼ hours? We're certainly
gonna give it a shot, though things could get a little chaotic!
The Over-The-Top Blueberry Shindig
Tuesday Nov. 16 6:30 pm
Howery Mezzanine
Roanoke Main Library
Information: 540-853-1057 river.laker@roanokeva.gov
For all ages, and free for everyone.
But, wear something blue for entry!
Featuring:
- THE BLUEBERRY YEARS: A Memoir of Farm and Family. Jim Minick (St.
Martin's Press; Sep. 2010). Minick will read an excerpt & talk a bit
about organic blueberry farming.
- Blueberry crafts for pre-school children
- Blueberry pie-eating contest (aprons provided)
- Blueberry book critic, Elena DeRosa - http://mselenaeousrants.blogspot.com/
Live blueberry music, Paula "Sunny" Smith.
- Blueberry art, Scott ToObz Noel
- Hand-crafted blueberry themed door prizes
- Film excerpt: Original Violet Beauregarde; Willy Wonka & the Chocolate Factory 1971
- Film excerpt: Violet Beauregarde; Charlie & the Chocolate Factory 2005
- Blueberry refreshments
- Film excerpt: The Mighty Humble Blueberry film - the story of the origins of the versatile, delicious American blueberry
Plus! A special extra, for the sake of diversity!:
- VENISON: A Poem. Thorpe Moeckel (Etruscan Press; May 2010). Moeckel
will read an excerpt & talk a bit about this, his latest publication.
(Minick - "Native American's used to mix dried berries with venison
regularly…a staple of sorts…so we're extending our historical roots
here").
- Ram's Head Book Shop, selling signed copies of THE BLUEBERRY YEARS
& VENISON. (Please contact them directly re payment options: 2137
Colonial Avenue
(540) 344-1237)
- Copies of THE BLUEBERRY YEARS & VENISON will be available for loan.
THE BLUEBERRY YEARS
What possessed two schoolteachers to buy 90 acres of woodland and
sink all of their capital, and a lot of the bank's, into digging
dirt? You might think Jim Minick and his wife Sarah were in over
their heads, but the dream of owning an organic farm and growing
their own food was worth everything to them. THE BLUEBERRY YEARS: A
Memoir of Farm and Family is a story of a young couples' dream,
success, and ultimate contribution to United States' agriculture.
In 1995, Jim and Sarah Minick received a delivery of 1,000 blueberry
bushes of six different varieties to plant in a farm that wasn't yet
ready. Then, in 1997, after years of dreaming and sweating and
watching, the first berries were born. For the next several years,
Jim and his wife planted, pruned, and picked while also opening the
field to hundreds of people who came from all over the world to
harvest berries. These pickers shared blueberry-flavored moonshine
and sober religion, warm hugs and cool hats, and bushels of stories.
THE BLUEBERRY YEARS is a mouth-watering and delightful memoir based
on Jim Minick's trials and tribulations as an organic blueberry
farmer. This story of one couple and one farm shows how our country's
appetite for cheap food affects how that food is grown, who grows it,
and what happens to the land. But this memoir also calls attention to
the fragile nature of our global food system and our nation's
ambivalence about what we eat and where it comes from.
Minick wrote THE BLUEBERRY YEARS in an effort to "capture [his and
Sarah's] story of following the dream. Also, we had hundreds of
pickers visit our farm and they all had many great stories."
Praise for THE BLUEBERRY YEARS:
"A truly inspiring story, in gorgeous prose, about one family's
journey into blueberry farming. Delicious reading." -Naomi Wolf,
author of The End of America and The Beauty Myth.
"This charming, homespun memoir of organic blueberry farming, written
with lyrical grace by a poet-scholar, is a modern georgic,
contemplating one local facet of our global food system."-Sharyn
McCrumb, New York Times bestselling author.
He is the real thing -- a man of humility and grace who writes
beautifully about the struggles of ordinary life." -Robert Hicks,
author of Widow of the South.
"There is so much to praise in this beautifully written memoir, but
what I admire most is Jim Minick's utter lack of self-righteousness.
In these pages we are given a wisdom that has, at its center, a quiet
and abiding humility. What a fine, fine book THE BLUEBERRY YEARS
is." -Ron Rash, author of Serena.
THE BLUEBERRY YEARS was picked by Southern Independent Booksellers
Alliance as one of the best new books for 2010.
http://us.macmillan.com/theblueberryyears
JIM MINICK
Jim Minick grew up loving and eating blueberries, and for more than a
decade he and his wife owned and operated Minick Berry Farm, a
certified-organic, pick-your-own blueberry farm in Floyd County, VA.
He is the author of two books of poetry, HER SECRET SONG and BURNING
HEAVEN, and a collection of essays, FINDING A CLEAR PATH. Minick
teaches at Radford University and lives in mountains of Virginia with
his wife and four dogs.
http://www.jim-minick.com
VENISON
Food doesn't get any more local, cosmic, primitive, tasty, or
disturbing than in this book-length, lyrical-meditative poem. At
stake are no less than the origins and mysteries of flesh and touch.
"Thorpe Moeckel's VENISON is civilized and wild, like a life lived
well, a barbaric yawp of pain and joy and true wonder at the
brilliant ordinariness of a life lived close to the earth and close
to the bone. Moeckel's fine poetic is whetted on the visceral and
cannily transcendental. Read it." - Christopher Camuto.
http://www.etruscanpress.org/index.php/books/poetry/venison-thorpe-moeckel/
THORPE MOECKEL
Thorpe Moeckel is the author of three books, most recently a long
poem entitled VENISON. He teaches at Hollins University and lives and
farms with his wife and children just north of Buchanan, VA.
http://www.localharvest.org/arcadia-farm-M34775
EVENT POSTER:
Click the following link or copy and paste it into the address line
of your browser:
http://www.roanokegov.com/DeptApps/myRoanoke.nsf/FileRepository/Library/$FILE/blueberry+shindig+poster.pdf